Ramon Schenk
Welcome to my website. For those who do not know me, I am a Dutch collector of American popular culture. Most particularly comic books, magazines and paperbacks of years gone by.
I don't just expand on my collection, I also do research on it and write about it, both in print and on the web.
Over the years, I have been (co-)editor for magazines such as COMIC VIEW, UNIVERSAL COMICS MAGAZINE and RAMON SCHENK'S COMIC COLLECTOR and I currently write articles and do research for CHARLTON SPOTLIGHT MAGAZINE, for which I am contributing editor, and the SPOTLIGHT's website, which I maintain together with SPOTLIGHT's editor/publisher, Mike Ambrose. I also regularly write a column called "Weird Comics" for the website of my favorite British comic book store, 30th Century Comics.
For the past five years or so I have consolidated my various collections. This means I have decided to focus my collecting habits on specific parts of the hobby. Most notably, I have decided to collect each and every one of the thousands (!) of publications put out by the company variously known as Capitol, CDC and Colonial, but which is best known to the public as Charlton. Charlton had a unique outfit in that, besides publishers, they were also printers and owned their own paper mill and distribution network. An all-in company if ever there was one!
And Charlton was diverse, too. Over their more than 40 years of being in operation, they published song text sheets, magazines in all genres (HIT PARADER, REAL WEST, TRUE LIFE SECRETS &c.), paperbacks (in their Monarch Books and Gold Star imprints), puzzle books (FIND-A-WORD) and most notably comic books.
Although comic books were never a first for Charlton, but more a way of keeping the presses running and the newsstands filled, they stand out for a lot of readers and collectors as one of the more interesting lines. The same "we-don't-care-as-long-as-it-ships-on-time" attitude that made the printing quality at times a horror to behold, also allowed many creative minds to work at Charlton without major editorial intervention. Some of these creators preferred working at a lower rate for Charlton than working for some of the bigger companies!
Some comic book creators of note to work at Charlton for prolonged periods of time were: Joe Gill, Steve Ditko (co-creator of SPIDER-MAN and DR. STRANGE), Jim Aparo, Dick Giordano, Denny O'Neil, Nicola Cuti, Jerry Siegel, Joe Shuster, Joe Staton, Sam Glanzman, Pat Boyette, Dick Ayers, Steve Skeates, Jack Keller, Wally Wood, Grass Green, Don Perlin, Warren Sattler, Sanho Kim, Frank McLaughlin, John Buscema, Tom Sutton, Vince Colletta, Joe Simon & Jack Kirby, the list goes on and on!
Others got their start working for Charlton, honing their craft as they were making a meager living: names like John Byrne, Don Newton, Roy Thomas and Mike Zeck are just a few that come to mind.
If you want to know more, visit one of the links on the right hand of the screen, or contact me by clicking here. I always love hearing from fellow enthusiasts!
---

---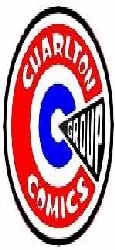 ---

---
Gallery of

---
My Weblog

on Charlton Comics